Our pediatric nephrologists diagnose, treat, and manage many kidney disorders including, chronic kidney disease (CKD), kidney failure, high blood pressure, inherited kidney diseases, kidney stones, urinary tract infections (UTI), and abnormalities in the urine such as blood and protein. They also evaluate and treat problems with growth and development that are specifically related to CKD.
DMG CRS nephrologists work closely with dietitians, social workers, and other physicians such as pediatric urologists, pediatric surgeons, and pediatric radiologists to develop and support a comprehensive treatment plan for your child.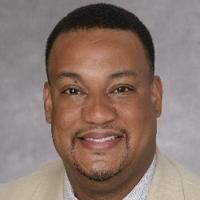 Physician
Education
Washington University School of Medicine
For more information or to schedule an appointment, please call (602) 914-1520.  
Our pediatric nephrologists are located at DMG CRS in Central Phoenix at Park Central Mall.
3141 N. 3rd Ave., Suite 100
Phoenix AZ, 85013
Hours of Operation: Monday-Friday, 8am-5pm