Urology
Serving Children, Adolescents, and their Families
DMG CRS pediatric urologists diagnose and treat urinary tract disorders including bladder, kidneys, ureters and the urethra in infants to adolescents. Working in collaboration with other pediatric specialists, we treat a wide variety of conditions, including:
Bed wetting (enuresis)
Hydronephrosis
Hypospadias
Ureteropelvic junction (UPJ) obstruction
Urinary tract infection (UTI)
Vesicoureteral reflux (VUR)
We provide technologically-advanced diagnostics, treatment, support and follow-up in a child-friendly, collaborative atmosphere.
For your convenience, services are offered on-site at DMG CRS located in Central Phoenix at Park Central Mall.
3141 N. 3rd Ave., Ste. 100
Phoenix AZ, 85013
Get Directions
p. (602) 914-1520
f. (602) 381-7576
Hours of Operation:
Mon – Fri 8:00am – 5:00pm
For more information or to schedule an appointment, please call (602) 914-1520.
Meet Our Urology Providers
Providers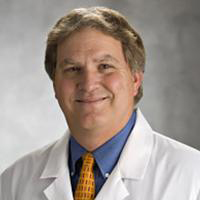 Physician
Medical School:
Indiana University School of Medicine
Certification:
Am Bd Urology
Am Bd Urol (Sub: Pediatric Urology)
DMG Children's Rehabilitative Services
3141 N. 3rd Ave., Ste. 100
Phoenix, AZ 85013
Located at Park Central Mall, between Osborn and Thomas Rds. on 3rd Ave.
Phone: (602) 914-1520
Main Fax: (602) 266-0545
Primary Care Fax: (602) 914-1528
Hours of Operation:
Mon – Fri 8:00am – 5:00pm
DMG CRS Specialties & Services