Wheelchair and Equipment Evaluations
Serving children, adolescents, and their families
At DMG CRS , we're experts in caring for children with special needs. Our team includes physical and occupational therapists with more than 30 years' combined experience with wheelchair and durable medical equipment (DME) evaluations. They will assess your child's and family's needs and trial a variety of equipment to make the best recommendations to accommodate your whole family.
What is durable medical equipment (DME)?
Durable Medical Equipment is a broad term used to describe any medical equipment used to aid in a better quality of life and/or increase independence with daily tasks and routines. DME increases mobility within the home and community and allows for increased independence and safety with self-care.
DMG CRS provides increased coordination of care.
During the evaluation, our team of experts assesses the patient for medically-necessary DME and identifies gaps in care to assist patients and families get established with necessary providers.
A provider referral and last office visit notes are required prior to scheduling a DME evaluation. Most major health plans are accepted, including AHCCCS and commercial insurances. Our clinicians are experts in writing letters of medical necessity to obtain insurance approval. Letters are written during the evaluation appointment to reduce the wait time as much as possible. Therapists will also perform peer-to-peer reviews with certain insurances to prevent possible denials.
Follow-up appointments are scheduled to fit the patient to the equipment and provide family education on care and use. Ongoing family education and support is available for modifications, adjustments, or questions.
Our clinic is among the fastest ways to obtain a wheelchair or other mobility device. Evaluation to delivery typically takes 60-90 days which is rarely achieved by other community clinics.
At our Wheelchair Clinic an experienced physical therapist, along with a Numotion assistive technology professional, will evaluate the patient's and family's needs.
You will have the ability to try out multiple wheelchairs onsite, including both power and manual wheelchairs of all sizes.
Custom fittings are done once the wheelchair is ready. Follow-up appointments are available for modifications due to growth, repairs, or changes in medical status requiring new or modified seating.
Supporting the DMG CRS Car Seat Clinic, our occupational therapists are certified as passenger safety technicians with specific training in transportation for occupants with special needs. Our team will assess your current car seat to determine if fit and installation follow manufacturer recommendations.
Education is provided on best practices for transportation. The team will make recommendations for both commercial and adaptive seats if appropriate. Several floor models of adaptive car seats are available to trial with the occupant and vehicle.
Our team will assist your family make decisions based on medical necessity, your vehicle, and family needs. Our team will also assist with fitting, installation and modifications and will provide education.
Temporary splinting fabrication is done in-clinic on the same day of the evaluation. Long-term splinting needs are also evaluated, and patients are provided with various options depending on medical need. Measurements are completed during the evaluation, and fabrication takes approximately six weeks.
Our team will follow-up to assist with fitting, modifications, and education. This process is essential to ensure initial proper fitting as well as future fittings to account for growth, changing needs or additional options. Orthosis options include but are not limited to the following:
Benik G-tube protector belts

McKie Thumb Abduction Orthosis
Elbow Extension Orthosis (No-Nos)
For more information or to schedule an appointment, please call (602) 512-3226. 
Our pediatric therapists are located at DMG CRS in Central Phoenix at Park Central Mall.
3141 N. 3rd Ave., Ste. 100
Phoenix AZ, 85013
Hours of Operation:
Mon – Fri 8:00am – 5:00pm
Physician referrals: Call (602) 512-3226 or fax (602) 381-7513.
Download: Program Informational Flyer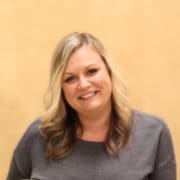 "We believe in involving the entire family in our treatments. For example, using the prosthetic training arm allow family members to feel what it's like to perform daily activities and understand what a child is going through"
Kim Orin
DMG CRS Occupational Therapist
DMG Children's Rehabilitative Services
3141 N. 3rd Ave., Ste. 100
Phoenix, AZ 85013
Located at Park Central Mall, between Osborn and Thomas Rds. on 3rd Ave.
Phone: (602) 914-1520
Main Fax: (602) 266-0545
Primary Care Fax: (602) 914-1528
Hours of Operation:
Mon – Fri 8:00am – 5:00pm
Holidays hours of operation may vary.  Please call us for more information.
DMG CRS Specialties & Services