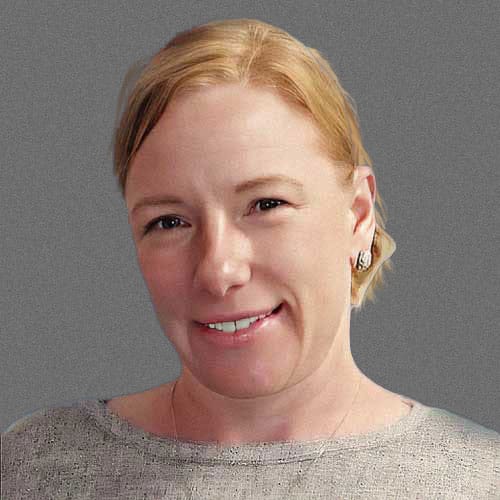 Tiffany
Surman,
CCC-SLP
Speech-Language Pathologist
Certification:
American Speech-Language-Hearing Association
Personal History and Interests
A passionate advocate for complex communicators, Tiffany Surman, CCC-SLP assisted in creating the augmentative and alternative communication (AAC) program at DMG CRS. As a key member of the AAC team, she evaluates patients for communications systems to meet their needs and give them a voice.
Tiffany is committed, not only to supporting and educating her patients and their families, but also sharing her professional experience with her colleagues in and outside of DMG CRS. She has supervised clinical Fellows and speech-language pathologist (SLP) assistants and has been a lead SLP for 10 years.
When asked about her care philosophy, Tiffany quotes Bob Williams a nationally recognized leader on policy issues relating to supporting people with the most significant disabilities, "The silence of speechlessness is never golden. We all need to communicate and connect with each other – not just in one way, but in as many ways as possible. It is a basic need, a basic human right. And more than this, it is a basic human power…"
When Tiffany is not at work, she enjoys spending time with her family hiking, cooking and decorating.
Educational Background
Education:
Master of Science, Speech-Language Pathology, Kansas State University, Manhattan
Conditions Treated
Autism
Cognitive disorders
Communication challenges related to a traumatic brain injury
Language impairments
Speech disorders
Stuttering
Location(s)