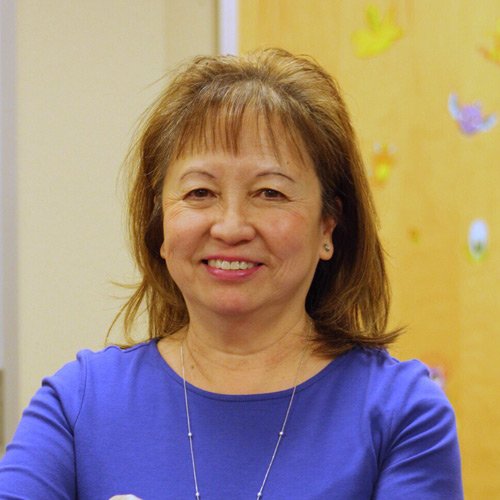 Judy
Wong,
AuD, CCC-A
Craniofacial and Cochlear Implant Team Audiologist
Clinical and Dispensing Audiologist
Certification:
American Speech-Language-Hearing Association
Language(s):
Chinese, English
Personal History and Interests
Judy Wong, AuD, CCC-A is committed to providing the best care to all patients by meeting them where they are and using best practices to optimize their hearing health and receptive communication outcomes. Leading the craniofacial and cochlear implant team, she specializes in:
Audiological evaluations
Bone conduction and cochlear implant mapping
Hearing aid fitting and programming
A recognized expert in her field, Judy participated in a panel discussion on "Clinical guidance on fitting of bilateral bone conduction solutions in children and adults" which was subsequently published by Cochlear™.
Outside of helping children optimize their hearing health, Judy loves watching cooking shows and applying techniques learned in her own kitchen.
Educational Background
Education:
Doctor of Audiology, A.T. Still University, Mesa, AZ
Conditions Treated
Anotia: Absence of the external ear
Aural atresia: Lack of a fully developed ear canal, eardrum, middle ear space, and ear bones
Conductive hearing loss
Microtia: A birth defect in which the external ear is small and not properly formed
Mixed hearing loss
Sensorineural hearing loss
Location(s)