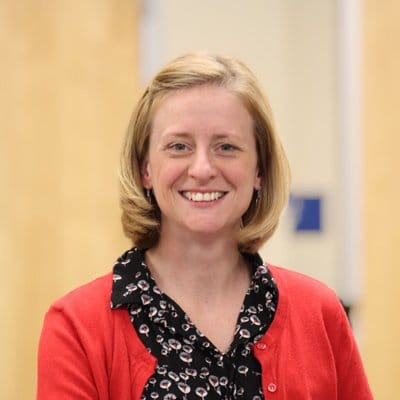 Katie
Kirwan,
OTR/L
Occupational Therapist
Certification:
National Board for Certification in Occupational Therapy
Personal History and Interests
A Chicago native, Katie Kirwan, OTR/L completed her Master of Science in Occupational Therapy at University of Illinois in Chicago followed by an internship at the Rehabilitation Institute of Chicago (now called Shirley Ryan Ability Lab). Her internship included an intensive inpatient pediatric rotation and outpatient adult intensive neuro rehabilitation.
Katie believes, that "everyone should have the chance to do anything they want; together we can find a way."
She brings that belief to each of her patients and their families offering unique therapy options including adaptive dance therapy.  A former professional dancer, Katie loves to dance and brings that passion to her patients through dance therapy.  To learn more about Katie's approach to dance therapy, watch her YouTube video.
Katie is also one of the therapists involved in the DMG CRS Spina Bifida Clinic, which is designated as a Spina Bifida Association Clinical Care Partner meeting ten standards established by the Spina Bifida Association for providing care to patients. Get information from her on the DMG CRS Spina Bifida Clinic's "transitioning to adulthood" program in another one of her YouTube videos.
Katie and her family love living in Arizona.  In their spare time, she and her husband can often be found playing tabletop games, drinking coffee, and playing with their son.
Educational Background
Education:
Master of Science, Occupational Therapy, University of Illinois, Chicago
Conditions Treated
Cerebral palsy (primarily splinting needs)
Congenital limb difference/amputees
Developmental delays in self-care
Spina bifida
Location(s)