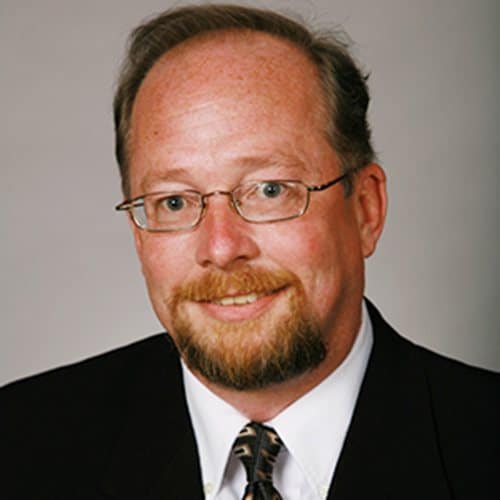 Dan
Hobohm,
MD
Division Chair, Pathology
DMG Board of Directors
Certification:
Anatomic and Clinical Pathology, American Board of Pathology
Personal History and Interests
In January 2010, Dr. Hobohm was appointed Chairman of the Board of District Medical Group, formerly known as Medical Professional Associates of Arizona, (MedPro). From 1995 through 2009, Dr. Hobohm held the positions of Chairman, Vice Chairman and Board member of Medical Professionals of Arizona. Dr. Hobohm joined Maricopa Medical Center in 1991 and is currently Chair of Pathology and Laboratory Medicine, as well as Vice President of Quality Management. He is affiliated with Arizona Heart Hospital as Director of Laboratories and is a Staff Pathologist at Casa Grande Regional Medical Center. He has held those positions since 1998.He received his medical degree in 1983 from Wayne State University of Medicine in Detroit, Michigan and completed his Anatomic and Clinical Pathology residency at Henry Ford Hospital in Detroit, Michigan in 1988. He also completed his internship in 1984 at Wayne State University Affiliated Hospitals in Detroit, Michigan. He has been board certified in Anatomic and Clinical Pathology since 1988.Dr. Hobohm is a member of numerous committees at Maricopa Medical Center and on the Benefits and Governance Committees at District Medical Group. He is renowned for his presentations and lectures both locally and nationally.
Educational Background
Medical School:
Wayne State University School of Medicine, Detroit, MI
Internship:
Wayne State University School of Medicine, Detroit, MI
Residency:
Internal Medicine, Wayne State University School of Medicine, Detroit, MI
Pathology, Henry Ford Health System, Detroit, MI
Location(s)