Dental Care for Children with Special Needs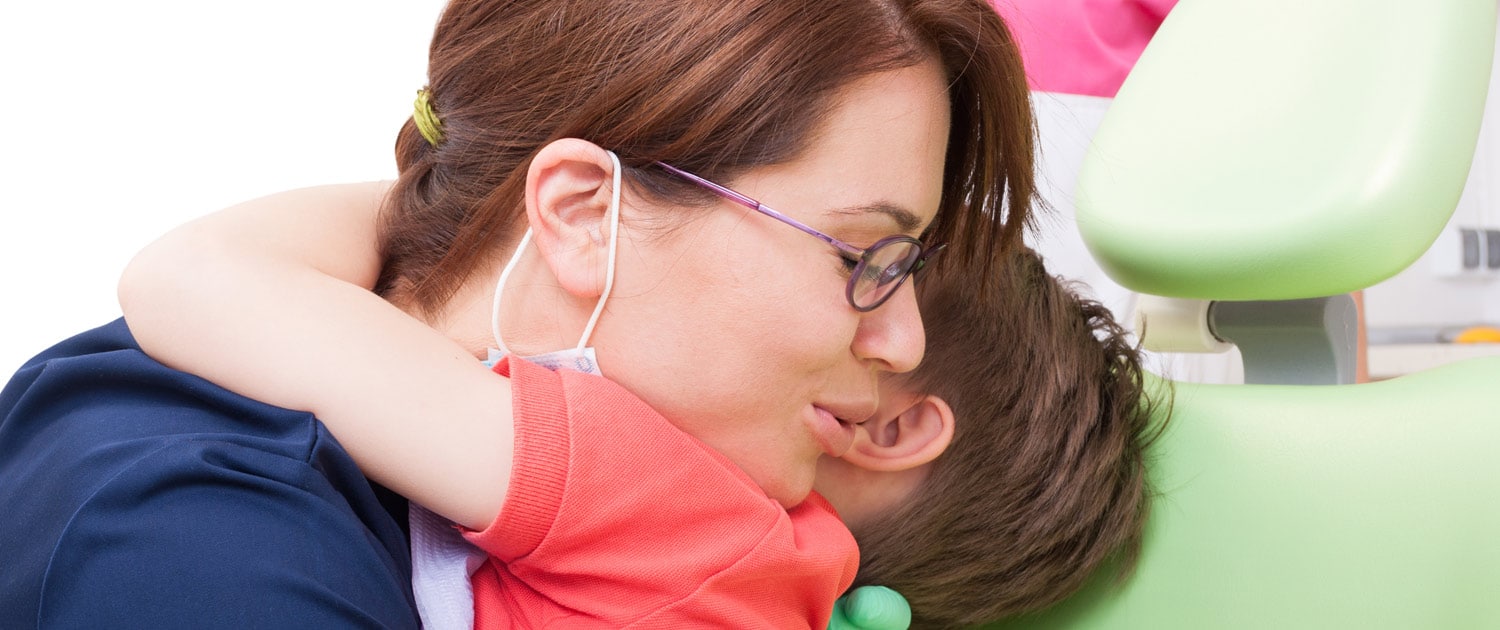 By Lyn Hughes, BSDH, RDHAP, DMG CRS Dental Hygienist
Imagine you are a child experiencing a dental appointment for the first time. Now imagine that you are a child with special needs, unable to communicate with those around you, and experiencing this for the first time.
Caring for the dental needs of those with complex histories can prove challenging. But at DMG CRS we specialize in caring for kids with complex conditions and we strive to keep those fears at bay as much as possible.
Knowing how to treat patients with complex histories, begins with knowing how to best help the patient feel comfortable and safe in the dental environment. To say this takes practice and patience by the provider is an understatement. Depending on the physical condition and intellectual level of certain individuals, these appointments can usually be modified and tailored to help facilitate as pleasant and successful a visit as possible.
Advances in wheelchairs have afforded patients the ability to stay in the chair rather than transferring to a dental chair. Many patients have sensitivities to the light, to the feel of the gloves, are not comfortable with a provider wearing a mask, do not like the texture of the dental toothpaste and some just don't care for someone invading their personal space. This is only a short list of many issues facing some of our patients.
With a calm caring voice many fears can be soothed.
Asking the patient or caregiver for help to avoid triggers that insight fear is key. Knowing as much as possible about any conditions that exist prior to the appointment is very helpful when treating any patient but especially those have no way to communicate. For example, a patient with visual impairment may become startled at the sound of some dental equipment if he or she is not given a warning that such noise is about to happen.
Not every appointment is going to be successful. Our patients have good days and bad days just like we do.
I recall a patient who is nonverbal and very fearful of any medical or dental facilities. He came in with his mother and all we were able to do on the first day was sit in the chair. I considered this a successful day. The next appointment, two weeks later, he sat in the chair and I looked in his mouth. This continued until I gained his trust and was able to complete his dental cleaning. It didn't happen overnight but that wasn't the goal. Winning his trust and making him feel safe was my goal.
We must always remember that our goal is to provide the best care possible for our patients no matter what. It is rewarding to win over the trust of a patient, and getting a hug when it's over is the BEST!
https://www.dmgcrs.org/wp-content/uploads/2020/08/dmg-crs.gif
0
0
DMG CRS Staff
https://www.dmgcrs.org/wp-content/uploads/2020/08/dmg-crs.gif
DMG CRS Staff
2019-04-29 04:55:07
2019-04-30 12:16:36
Dental Care for Children with Special Needs