Tips for Getting Children with Special Needs Vaccinated
By Troy Nelson, MD, pediatrician and medical director at DMG Children's Rehabilitative Services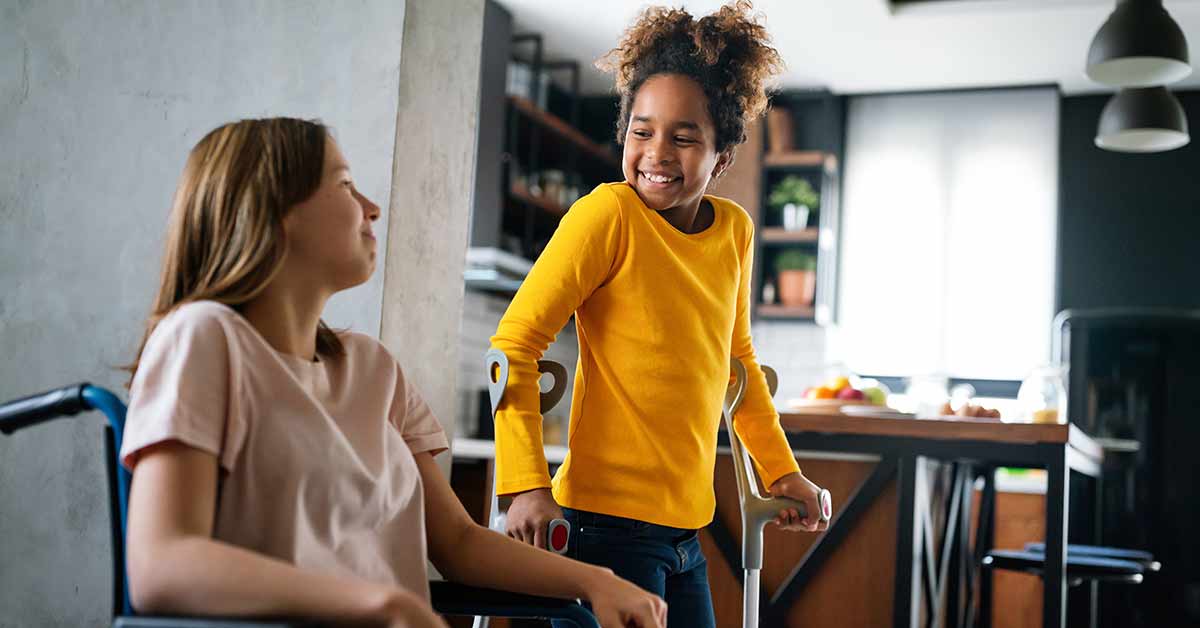 Whether it's childhood immunizations or vaccinations for the flu or COVID-19, getting a vaccine is an anxiety-causing process for many children.  If your child has special needs or a complex medical condition, getting vaccinations can be more stressful for both you and your child.
Here's some tips for supporting children with special needs getting vaccinated.
Before the appointment:
Ask for an appointment on a day and time that is not busy in your pediatrician's office.
See if your child's provider recommends pre-medicating with an over-the-counter pain reliever or using a topical numbing cream or spray.
Be honest with your child and explain to them what will be happening. For some children, it might be appropriate to prepare a couple days in advance; for others it might be the day of the appointment.
If possible, ask if your child can receive their vaccination in the car instead of going into the clinic.
Day of and during the appointment:
Try to remain calm before and during the appointment. Children pick up on nervous or anxious energy, especially from their family. If you are calm, your child is more likely to remain calm.
Bring your child's favorite stuffed animal or doll with them for comfort.
If your child has a favorite provider, nurse, or medical assistant at your pediatrician's office, ask for that person to be present to support your child.
Ask that your child be vaccinated in a quiet exam room, away from noise, the waiting area, and other people.
If appropriate, encourage your child to take some deep breaths.
If able, help your child relax by asking them to shake their arms and legs in a silly way.
Walk around with your child after the vaccination to distract them instead of sitting.
If multiple vaccinations are being administered, ask the provider to take a break in-between if it will help your child.
Reassure your child that they will be fine, and you and the provider will be there to support them.
Reward your child. If your child is having more than one vaccination in a single appointment, you may want to reward them after each vaccination with a sticker or other small item they like.
As pediatricians, our goal at DMG CRS' primary care clinic is to make every child's appointment positive and comforting.  Partnering with parents or guardians is key to this goal and making your child feel confident and safe with their medical providers.  We're here to listen and support you in managing your child's health and wellness.
This article was originally published by dmgaz.org on August 2, 2022
https://www.dmgcrs.org/wp-content/uploads/2020/08/dmg-crs.gif
0
0
DMG CRS
https://www.dmgcrs.org/wp-content/uploads/2020/08/dmg-crs.gif
DMG CRS
2022-08-02 01:17:15
2023-08-31 08:56:15
Tips for Getting Children with Special Needs Vaccinated