DMG Children's Rehabilitative Services Now Has a Pharmacy On-site
By Troy Nelson, MD, Medical Director at DMG Children's Rehabilitative Services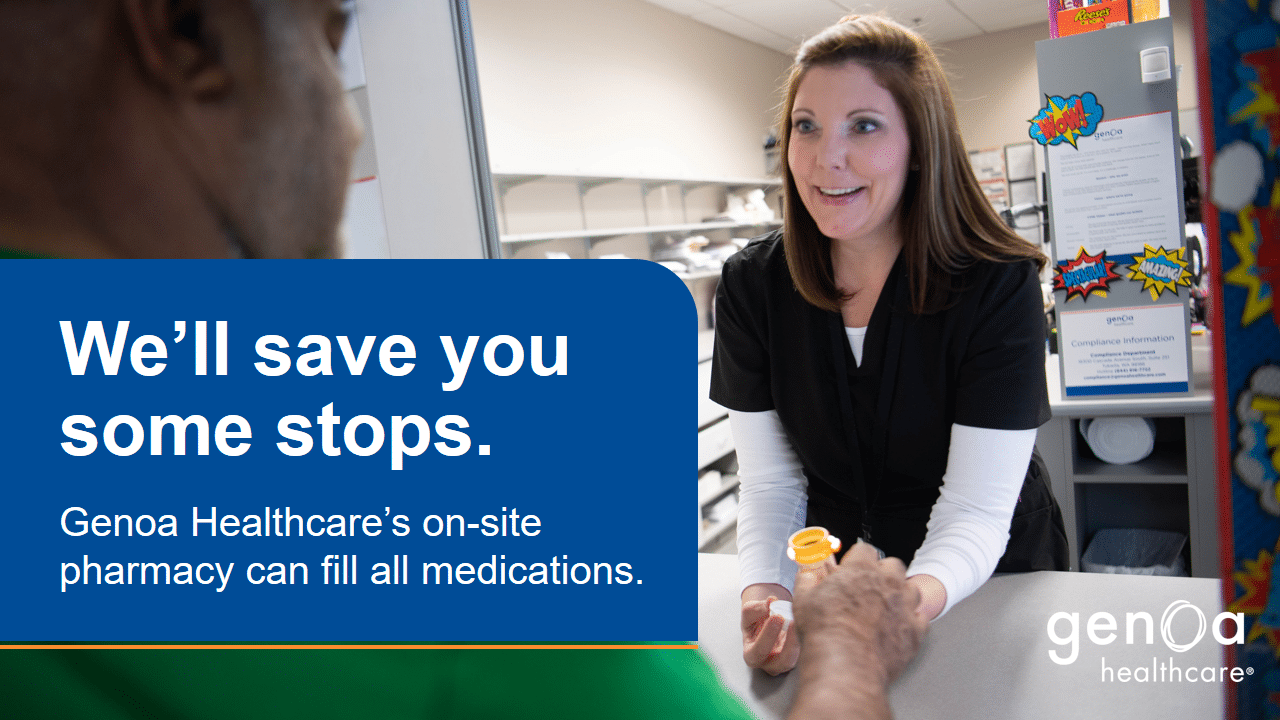 At District Medical Group (DMG), we are always looking for ways to improve the quality of life for our patients and their families.  That's why we created DMG Children's Rehabilitative Services (DMG CRS), the largest multi-specialty interdisciplinary clinic (MSIC) in the State of Arizona.
We know having all the medical specialties and services, like physical therapy and dental health, in a single location that is easy to access improves your child's healthcare and makes your life a little bit easier.  By adding a pharmacy within DMG CRS, you can now get your child's medications before you leave the building!
DMG CRS is excited to partner with Genoa Healthcare Pharmacy to further support our patients and their families. 
Save time and gas; no need to make an extra stop on the way home.
Get your child started on medications more quickly.
In addition, they will mail medications to you at no extra charge or you can pick them up curbside.  So, you will not even have to make a trip to the pharmacy for refills.
The Genoa Pharmacy is conveniently located right behind the main lobby before you exit the building.  For more information, click here.
https://www.dmgcrs.org/wp-content/uploads/2020/08/dmg-crs.gif
0
0
DMG CRS
https://www.dmgcrs.org/wp-content/uploads/2020/08/dmg-crs.gif
DMG CRS
2020-12-22 10:13:27
2020-12-23 09:16:21
DMG Children's Rehabilitative Services Now Has a Pharmacy On-site